Tom Ray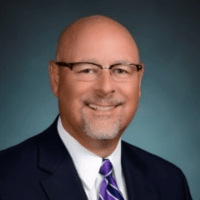 Tom Ray is Executive Vice President, Training and Development, at JDA (Jim Doyle & Associates).
A perennial favorite speaker at the National Association of Broadcasters conferences and at various programs and seminars, he is often introduced as "the premier television sales trainer in the country."
NAB's Madelyn Bonnot Griffin says, "Tom's presentations always combine practical best practices balanced by a creative strategy that improves traditional thinking."
Tom brings more than 30-years of local media experience to your team. From radio, broadcast, and cable television, to five years in Internet marketing and development, Tom's diverse background gives him a unique perspective on driving results for local advertisers.
For more than a decade, Tom has traveled the country 25-plus weeks a year, helping sales teams and advertisers discover what works (and what does not) in local advertising.
His popular book, Branding is OUT, Results are IN! Lessons for the LOCAL Advertiser is a well-respected hit with sales and marketing professionals achieving Amazon Bestseller status.  He released a new book earlier this year, 2020, to help media professionals during the pandemic, Recessions Lessons: Selling Through Adversity. It is also available on Amazon.
He is a member of the National Speakers Association and has earned the Certified Speaking Professional (CSP) designation.
Whether it is at NAB conferences, a State Broadcasters Association event, or in front of a group of local advertisers, Tom delivers thought-provoking content wrapped in an entertaining, high-energy persona.
Tom lives with his wife, and two sons in Bradenton, FL, where he enjoys a variety of outdoor activities.