Stacey Lynn Schulman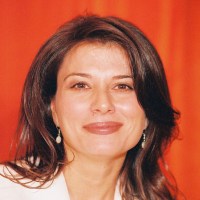 Stacey Lynn Schulman is an award-winning executive at the intersection of marketing and analytics.  As the principal behind HI: Human Insight, Ms. Schulman consults with media and marketing clients in pursuit of generating lasting human connections with audiences and consumers.
From the Interpublic Group of Companies to CBS and Turner Broadcasting, Stacey has expansive experience in the media industry working in local, national and global roles across video, audio and print media.  In her most recent position as the Chief Marketing Officer at Katz Media Group, Schulman advocated fiercely for the power of local broadcasting, upgrading their research and analytic capabilities, modernizing the brand and introducing content marketing as a powerful thought leadership platform for the 130+ year-old rep firm.   In prior roles, Ms. Schulman has conducted significant & award-winning interactive and social media research, including work with MIT that introduced the value of what consumers create and share in their digital lives.  Her work and vision in the arena of consumer expression led to the development of Initiative Media's social media practice, PropheSEE, pre-dating both Facebook & Twitter.  Widely respected in the industry, she has been routinely quoted in trade & consumer media outlets, and has appeared regularly on CNN, CNBC and FOX News Channel to discuss media trends. She is an Ad Age Media Maven, an Adweek Allstar, a Gold Medal recipient for Innovation at the ARF's Great Mind Awards, a two-time winner of Esomar's global marketing research awards, and the first research practitioner to ever be inducted into the American Advertising Foundation's Hall of Achievement.
FUN FACT! Schulman maintains a career as a jazz vocalist with husband Alan Schulman and their project AS IS.  The couple hit #9 on Billboard's Traditional Jazz charts with their sophomore album Here's to Life, released independently in 2018.  They donated proceeds of the title track of the album to ILADEF, the International Lyme and Associated Diseased Educational Foundation.