Nancy Beall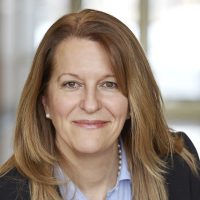 Nancy Beall is a seasoned media industry professional with 25 years of expertise in strategic business development, operations, affiliate relations and sales. As Executive Vice President, Advertising Agency Sales, Ms. Beall guides Comscore's domestic agency revenue-generating operations across the digital, television, and cross-platform business.
Prior to representing the Comscore agency sector, she was instrumental in launching the revolutionary local television measurement service, StationView Essentials®, at Rentrak. In addition, Ms. Beallserved in senior-level positions with NCC, Nielsen Media Research and Frank N. Magid Associates.
Ms. Beall entered the media industry as the Executive Assistant to the President of National Cable Advertising (now Ampersand), and credits that experience with lighting a passion for aligning with innovative businesses, which has served her well as a basis for her success at Comscore.
Ms. Beall has received Comscore's Leadership in Action Award and spends her free time with her husband Jim serving their local community on Cape Cod.