Michelle Duke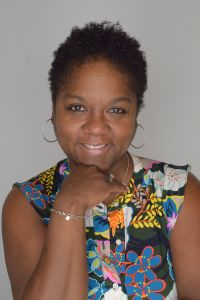 Michelle Duke has over 25 years of experience in the media industry, working as a journalist and a trade association nonprofit executive.
Currently, she serves as the president of the National Association of Broadcasters (NAB) Leadership Foundation and the chief diversity officer for NAB. As the president of the National Association of Broadcasters Leadership Foundation, she is responsible for setting strategic and tactical direction as well as developing and managing the Foundation's leadership initiatives.
Duke developed the concept of the Foundation's continuum of programs, including the creation of several current and previous initiatives, including the Leadership Development Program, Technology Apprenticeship Program and Connections Mentoring Program. As of 2007, she oversees the Broadcast Leadership Training program, designed to train senior-level executive broadcasters to purchase, own and operate stations.
Duke assumed the role of chief diversity officer in July. In this newly created position, Duke is spearheading internal efforts to further equity and inclusion at all levels of the organization and elevate NAB's external role as a resource to our members in their efforts to increase and promote industry diversity.
Prior to these roles, she held the position of vice president of Diversity and Development at the NAB Leadership Foundation. In this role, she was responsible for setting the strategic direction of the Foundation's diversity agenda.
Before joining NAB in January 2005, she was the director of Leadership Programs for the Newspaper Association of America. She started her media career as a reporter for now-defunct, afternoon daily The Nashville Banner, previously based in Nashville, Tenn.