Jason Forte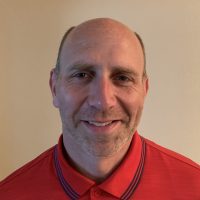 I have spent the last 21 years working at Medford Dodge, everyone always asks how I made it so long in an industry with such large wash out rate.
I always tell them that it is because I took the time to see the business from all levels and truly understand and enjoy it.
My first couple years were at the lot attendant level, taking care of the facility and vehicles along with whatever else needed to be done. Then I moved over to the service side and learned the importance of taking care of our customers vehicles and truly how important that department is to retain our customer base and create future sales opportunity.
Once I jumped to the sales side I held positions as Merchandising Manager, Used Vehicle Manager & Sales Manager.
Each new adventure brought a new set of challenges to work through & help with my growth. The part of the business that intrigues me the most is the marketing/logistics side of it, "pulling the levers" we like to say. Whether we're making pricing adjustments, changing how we display and market them or searching out new platforms to list the vehicles for sale. Seeing them start generating leads and interest, then selling is so fulfilling.
Very few people truly believe me when I tell them that I still enjoy coming to work every day, but it's the challenges and ever changing business that make each day enjoyable and worth it!!