Angela Betasso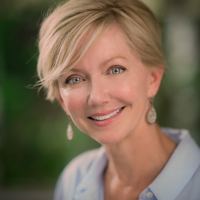 Angela Betasso is President and CEO of JDA (Jim Doyle & Associates).
JDA is a nationally recognized sales training firm dedicated to helping broadcast sales organizations consistently grow their revenue, across all platforms.
Prior to joining JDA, Angela served as Chief Revenue Officer of Tribune Media, driving profitable ad-supported revenues of over $1.4 billion.
She has a proven track record of growing and creating incremental revenue streams, and a clear vision of how to create win-wins in the ever-changing local media landscape.
Angela joined Tribune as Senior Vice President of Sales, having also held the position of Vice President of Sales at both Gannett and Belo Corp. She also held several sales executive management positions at WFAA (the ABC affiliate in Dallas, TX).
A former member of the TVB Executive Board, Angela has received numerous media honors, including the 2012 American Women in Media's Silver Award of Excellence and Television Week's 2008 TV Managers of the Year Award, Southwestern Region.
She is passionate about JDA's sales and training philosophy, having been a client for more than a decade.
"I have seen firsthand the impact JDA has on station revenue and client results," she says. "From their performance-focused Sales Manager Boot Camps, to 'best in class' e-learning platform and in-market sales training, to their library of success stories and innovative local advertiser solutions. The opportunity to lead JDA's strong team and work with media industry-leading clients is exhilarating."
Angela lives with her wife and son in Dallas, Texas, where she enjoys her extensive family, friends and traveling.