Andrew T. Givens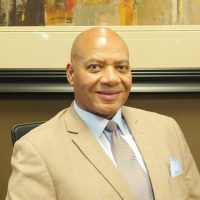 Andrew T. Givens is recognized as one of the top strategic marketing, sales, and partnership individuals globally in sports, entertainment, government, and other industries. Givens recently returned to Mission Broadcasting (formerly Marshall Broadcasting Group) as Station Manager and Director of Sales at KMSS FOX 33 in Shreveport, LA. Where he is responsible for all station operations including Sales, News, Programming and Operations. Givens was one of the original employees when Pluria Marshall Jr formed Marshall Broadcasting Group in 2014. Prior to rejoining Marshall Broadcasting Group Givens worked for Gray Television (Formerly Raycom Media) which operates 150 stations in 93 markets across the US. As General Sales Manager for WDAM 7 in Hattiesburg/Laurel, MS. Givens was responsible for Local, National, Political and Digital advertising sales revenue and traffic. Givens currently is a member of the SMTE NAB (National Association Broadcasting) Planning Committee. Previously Givens worked for Marshall Broadcasting Group as Vice President of Partnership and Local Sales Manager for KLJB FOX 18 in Rock Island, IL. Givens is also a sports and entertainment journalist and covers NFL, NBA and NCAA sporting events for SET Magazine and serves as Sports Editor for Champagne and Beyond Magazine. Givens has developed business opportunities locally and nationally in his role as Vice President of Partnerships for The Kaleidoscope Group and as National Partnership Specialist for the Department of Commerce, US Census Bureau 2010. Givens has served as Senior Director, Partnership Marketing for ESPN Mobile where he launched and marketed the ESPN Mobile cell phone which featured "real-time" programming. Givens, known as "the phone man," was responsible for partnerships developed with ESPN Mobile and the NFL, MLB, NBA, MLS, NCAA as well as major corporations such as NIKE, VISA, Hilton Hotels, GM and others. Givens previously was Senior Director of Marketing for Scripps Networks (consisting of the Food Network, DIY, HGTV, Fine Living and Great American Country). Prior to Scripps Networks Givens was the Director of Multicultural Marketing for BET Movies, (STARZ in Black) and was responsible for developing and managing the multicultural branding and marketing strategy for the Starz Entertainment Group. Givens also worked for Home Box Office
and managed sales and marketing where he launched award winning series and films such as Sex In The City, Sopranos, OZ, Tuskegee Airmen, Soul Of The Game, The Dorothy Dandrich Story and others. Givens has won several national awards including the Beacon Award, the NAACP Image Award, the NAMIC Excellence Award, and the BET Award.
Givens has also been an entrepreneur as one of the founders of On the Ball (specializing in sports and entertainment management and marketing), 9711 CreativeWorks LLC (independent film production and marketing firm) and GSM Givens Sports Marketing.
Prior to transitioning to strategic marketing, sales and partnership Givens played tight-end in the NFL for the Green Bay Packers and the Denver Broncos. Givens has served on several boards including Fellowship of Christian Athletes, Habitat for Humanity, Boys & Girls Clubs, Soccer in the Streets, National Association for Multi-Ethnicity in Communications, National Association of Black Journalist, and as Chairman of the National Board for the American Kidney Fund. Givens has five children, Andrew Jr. (Danyalle daughter-in-law), Mariah, Justin, Lindsay, and Kobe. He also has three granddaughters, Desirae, Anastacia, and Felicity.