Amanda Brink Hull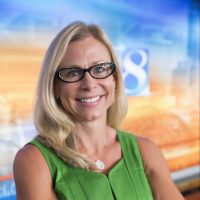 Amanda Brink Hull is the general sales manager at KCCI-TV (CBS) in Des Moines, Iowa, and has been with the station for more than eight years. Hull was hired as KCCI's local sales manager in December 2007 and was promoted to GSM in 2010. Before that she was an account executive at WHO-TV (NBC) in Des Moines. She has had various jobs in radio/television spanning over 20 years including sales, station promotions and commercial production. Hull started her career in the financial planning industry.
Since her nomination in 2018, Hull has served as a Hearst Wellness Champion for KCCI. From 2008 to 2018, she served as station coordinator for the Marine Corps Toys for Tots campaign in Central Iowa, one of the country's largest and most successful Toys for Tots campaigns. Hull has also helped raise over $300,000 for the Leukemia and Lymphoma Society (LLS), placing as first runner-up in the LLS Man, Woman and Celebrity of the Year campaign. Hull is a member of the 2009 class of "The Des Moines Register 40 Under 40." In 2015, Hull placed first in the Crossfit Fall Brawl Competition in the scaled women's team division. In 2007, Hull held the title of Mrs. Iowa United States, competing in the Mrs. United States pageant.
Hull is a 2017 graduate of the National Association of Broadcasters (NAB) Leadership Foundation's Broadcast Leadership Training program. She graduated from the Hearst Management Institute in 2011. Hull chairs the NAB Small Market Television Exchange committee and she serves as a board member and executive committee member of the Better Business Bureau.
Hull has earned a Master of Science in Industrial and Organizational Psychology. She received her Bachelor of Arts from Simpson College and her associate's from the American Institute of Business. She currently resides outside of the Des Moines metro with her husband and two children who are very active in sports and school activities.