Adam Armbruster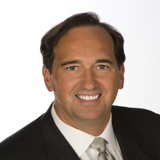 Adam's business experience transforms organizations by turning traditional media marketing and advertising myths into profit realities. And his special focus is on issues of how to create a winning message, an effective media plan, and an overall umbrella theme to an advertising plan that drives consumer response.
His unique presentation shifts business leaders out of the advertising world as it used to exist, and into the media world as it moves today. He has delivered more than 5,000 presentations to a live audiences and on national television to thousands of business people.
Business owners describe his entertaining presentation as; "thought provoking", "a game changer", "insightful" and "inspiring" and a "difference maker".
Adam's success is driven by his ability to identify areas of untapped potential within the advertising budget, develop the right message to deliver to new customers, and then zero-base advertising plan to create maximum new customer counts and profits.
This unique combination of experiences makes Adam one of the most sought after keynote speakers on the topic of effective television and digital marketing methods.
Adam is a unique, inspiring consultant and corporate speaker whose ideas and experiences are changing the face of the business world. Adam also a senior partner with ESA & Company, a business growth firm headquartered in Red Bank, New Jersey. (www.esacompany.com)
Adam has consulted thousands of regional and national clients including; QVC.com, Midas, RC Wiley (Berkshire Hathaway Co.), McDonald's, Pea Pod On-Line Grocery, Choice Brand Hotels, Modell's Sporting Goods, One Hour Air, Ben Franklin Plumbing, Re-Bath, CEFCO stores, Carrefour, Stanley Steemer, Insight Financial Credit Union, and many more.
Adam previously served with the Pulitzer Broadcasting Company, and later at the ABC/Disney Television Station Division as Director of Retail Marketing.
He also appears regularly in national media as a television advocate/speaker and television management consultant on the Fox Business Network, TV Week Magazine, MSNBC.com, tvweek.com, Advertising Age, The Wall Street Journal, International Business Times, TV NewsCheck.com, Entrepreneur Magazine, WARD'S Business Magazine, Investors Business Daily, E! Television, The Boston Globe, Travel Weekly and more.
He resides in New York City and Sarasota.